There are many choices available when you need a transmission. We feel we provide the best option: Remanufactured. We specialize in quality, remanufactured transmissions for both domestic and foreign cars as well as light trucks.
When searching online for a replacement transmission, most vehicle owners do not realize that there are many benefits to buying a remanufactured transmission. Remanufactured transmissions are nearly identical in performance to a new transmission. Therefore, no matter what you drive, we can offer you a superior product at an affordable price.
Remanufacturing a Transmission Benefits:
A complete disassembly and inspection of a transmission
Replacement of various overused parts with top-quality new transmission parts
Original Equipment Manufacturer (OEM) updates for a like-new transmission
Diagnostic testing of the remanufactured transmission before it is placed in a vehicle
Worn or damaged parts are replaced with OEM-quality parts
Any parts out of specification are machined back to OEM Specs
Additional Benefits For You:
Less downtime without your vehicle
We offer a 3-year, 100,000-mile warranty with most of our remanufactured transmissions.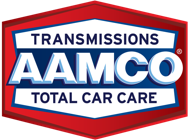 Locally owned and operated by Derek Tinder
5 Reviews
OUR ADDRESS
1410 Autocenter Dr, Walnut Creek, CA 94597
View Map
hours
Monday - Friday | 08:00 AM - 05:30 PM
Saturday - Sunday | Closed
SCHEDULE APPOINTMENT