##CITY## Certified Smog Check Station
What to Expect:
Quick Service, Give us a call to make sure we're ready for you
Visual Inspection of Emission Control Components
Functional Inspection of On-Board Diagnostics (OBD)
Vehicle Inspection Report (VIR) of Smog Check Results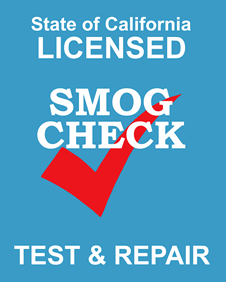 What Happens During a Smog Check?
We are licensed inspectors, during this smog check, we will hook your vehicle up to our state-of-the-art testing equipment. We will then run your vehicle through the tests required by the Bureau of Automotive Repair, this ensures that we are running the most updated standards for your vehicle's performance.
If your vehicle passes the smog tests, we will submit these results for you directly to the Department of Motor Vehicles (DMV) and also provide you with a printed copy of the results.
If your vehicle does not pass the smog tests, no worries, here at Walnut Creek Smog Check & Repair we are also authorized to perform diagnostics and repairs on your vehicle to help improve your chances of passing the Smog Check.
Why Are Smog Checks Required in California?
In California, the Department of Motor Vehicles (DMV) requires a vehicle to go through a Smog Check or Smog Inspection every two years. There are some exceptions to this, for example, if your car is a hybrid or a classic collector vehicle you may be exempt from this type of check. This check allows the state to maintain a standard for the type of vehicles that are on our road to aid in regulating the amount of unhealthy emissions in our environment.
How Do I Know if I Need a Smog Check for Vehicle Registration?
In California when you receive your Vehicle Registration notice, it will say under your vehicle specifications (i.e. License plate number) if you require a Smog Check or Smog Certification to register your vehicle. If needed, to expedite the registration process you should go to your local Walnut Creek Smog Check to complete this process before registering.
Under some circumstances, you may need a STAR-certified smog check center. These are for certain types of vehicles which are being extra monitored. Unfortunately, we do not provide STAR services at Walnut Creek Smog Check center.
Is a Smog Check and Emissions Test the Same Thing?
Yes, a Smog Check and Emissions Test is the same thing and is used interchangeably because a Smog Check is testing the emission output of your vehicle.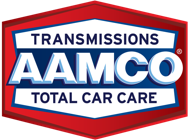 Locally owned and operated by Derek Tinder
5 Reviews
OUR ADDRESS
1410 Autocenter Dr, Walnut Creek, CA 94597
View Map
hours
Monday - Friday | 08:00 AM - 05:30 PM
Saturday - Sunday | Closed
SCHEDULE APPOINTMENT